CLICK HERE TO GO BACK TO THE HOME PAGE

I AM NOW OFFERING FOR THE LADIES A REPLICA OF A SWEATER WORN BY MARILYN MONROE, DURING A PHOTO SHOOT DONE BY GEORGE BARRIS, IN 1962, ABOUT A MONTH BEFORE HER DEATH. SEE PICS OF THE NEW SWEATER. THANKS. NOTE: THESE ARE NOT THE SAME 2 PEOPLE, HOWEVER BOTH PICTURES TAKEN ON MALIBU BEACH, CALIFORNIA.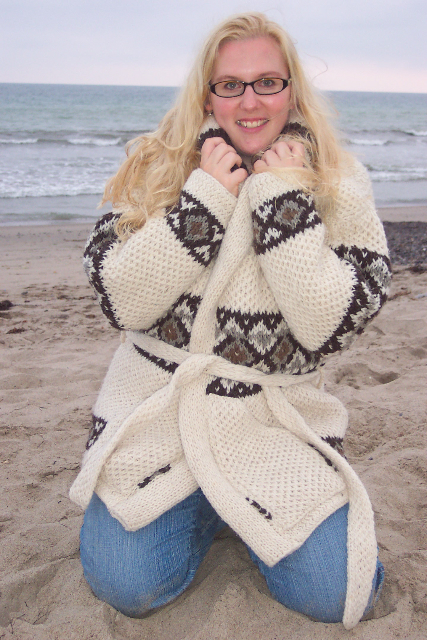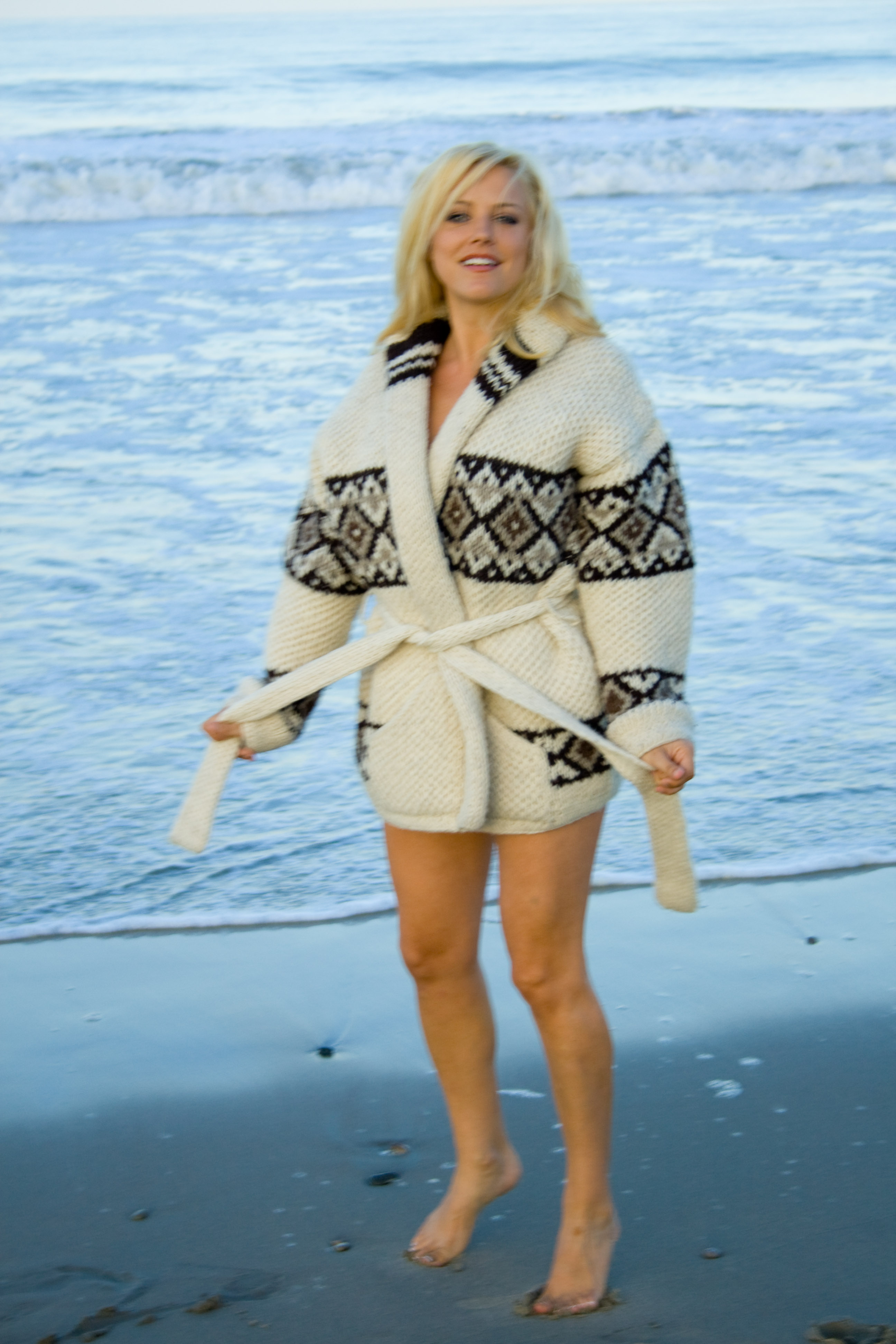 See www.marilynmonroe.ca for more pics of Melinda.,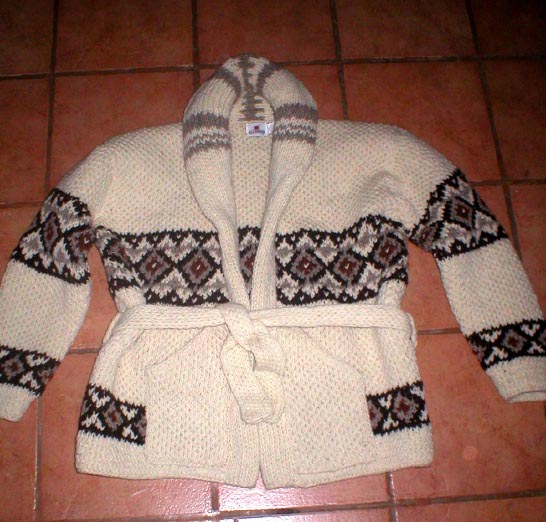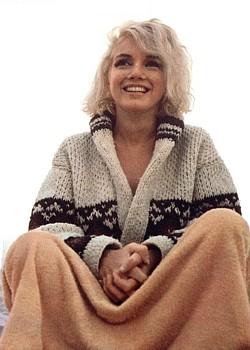 THIS IS THE SWEATER NOW BEING OFFERED IN THE SAME SIZE RANGE AND PRICE AS
THE STARSKY SWEATER. DELIVERY TIME FOR THE MARILYN SWEATER IS BETWEEN 4-6 WEEKS.
BELOW ARE PICTURES FROM THE BARRIS COLLECTION OF THE ORIGINAL SWEATER.
UPDATED: JUNE 1, 2019. QUESTIONS?
EMAIL: va2ir@securenet.net

THE FINE PRINT: This website is property of starskysweater.com, its owners and agents thereof. Any re-linking, reproduction or otherwise off-site modification or distribution of the content of the above mentioned domain site and pages, without the expressed written consent of starskysweater.com is strictly prohibited and is a violation of international copyright laws and may be subject to legal proceedings.
IMPORTANT NEW ORDERING INFORMATION
REVISED SIZES:
SWEATERS ARE AVAILABLE IN THE FOLLOWING SIZES:
ADULT: SMALL**, MEDIUM**, LARGE AND EXTRA LARGE
WATCH THE VIDEO ABOVE AND SEE THE CHART BELOW FOR THE SIZE THAT
WILL FIT YOU BEST; IF UNSURE, SEE THE DIAGRAM ON HOW TO MEASURE.
YOU CAN SUBMIT THE MEASUREMENTS IN THE ORDER FORM BELOW. THESE SWEATERS ARE DOUBLE KNIT, OR DOUBLE THICK. SO, YOU MAY NEED TO ADD AN INCH TO EACH MEASUREMENT TO COMPENSATE FOR THE THICKNESS OF THE SWEATER.
TOTAL GIRTH (CHEST) LENGTH SLEEVES across back from wrist to wrist
SMALL** 42" 27" 60" wrist to wrist
MEDIUM** 44" 29" 64" wrist to wrist
LARGE 46" 31" 68" wrist to wrist
XLARGE 48" 32" 72" wrist to wrist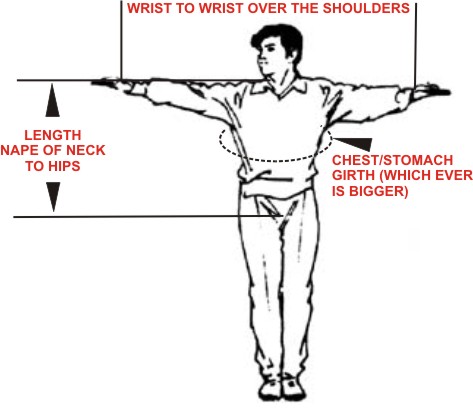 THESE SWEATER SIZES ARE KEPT IN STOCK FOR FAST SHIPMENT.
RETURNS AND REFUNDS WILL NO LONGER BE ACCEPTED FOR ANY REASON. PLEASE BE AWARE THAT IF THERE ARE ANY IMPORT CHARGES, DUTIES, VAT, YOU WILL BE CHARGED ACCORDING TO THE LAWS OF YOUR COUNTRY.
---
PRICING:
(ALL PRICES IN US DOLLARS)
$189 shipped within the USA,
$209 shipped to Canada,
$249 to Europe and points outside of North America.
NEW ZEALAND AND AUSTRALIA = $260.00 US.
---
ORDER YOUR SWEATER TODAY!
IT'S EASY! CLICK HERE TO BE TAKEN TO THE ORDER FORM, CHOOSE YOUR SIZE, STYLE AND METHOD OF PAYMENT, AND CLICK "SUBMIT".
AFTER FILLING IN THE ORDER FORM BELOW, AND CLICKING SUBMIT, YOU WILL SHORTLY RECEIVE THE PAYPAL INVOICE IN YOUR EMAIL INBOX. IF YOU HAVE CHOSEN THE MONEY ORDER OPTION, YOU WILL BE EMAILED INSTRUCTIONS ON HOW TO PROCEED.
PLEASE NOTE: YOU MUST HAVE A VALID PAYPAL ACCOUNT TO USE THIS OPTION. IF NOT, YOUR ORDER WILL NOT BE PROCESSED.
OVERSEAS ORDERS: PAYPAL ONLY.

2 OR MORE SWEATERS CAN BE COMBINED FOR SHIPPING DISCOUNT ONLY (email for details to va2ir@securenet.net).

---
DISCLAIMER: PLEASE READ
These sweaters are hand made, one at a time, according to measurements supplied. Please take care to follow the measurements outlined above carefully. I assume no responsibility for any
problems of poor fit or errors in measurements
supplied. If you are unsure, consult a local tailor.
Furthermore, there is no warranty, expressed or
implied on this garment. As well, returns/refunds AFTER JANUARY 1, 2005 will not be accepted. Please make sure you supply the correct address for shipping. We will not be held responsible for lost or stolen packages. All shipping is fully tracked via DHL Express and requires a signature upon receipt. Once the tracking website confirms the package delivered, and the client claims he/she has not received it, it is the client's responsibility to trace and track the parcel. Thank you.