STARSKY SWEATER &
MARILYN MONROE STYLE SWEATER
OWNERS' PAGE
UPDATED JANUARY 2012
HERE IS A SHORT NOTE FROM NICK A., FROM THE U.K UPON RECEIVING HIS SWEATER:
"Hi there Ian,
The sweater arrived and....... I AM OVER THE MOON WITH IT!!!
It fits perfectly, it is of the highest quality material and also the highest quality workmanship.
I have wanted this sweater for YEARS but ONLY if i could have the EXACT one as in the series. Well... it took decades but OH was it worth the wait!!! I really can not speak highly enough of the service you provide, friendly and fast and a pleasure to buy from.
Thank you so so SO much Ian, outstanding job in sourcing these sweaters, i will be back for another as presents for friends.
I attached a photo of me in the sweater.... perfect fit my friend.
All the best
Nick"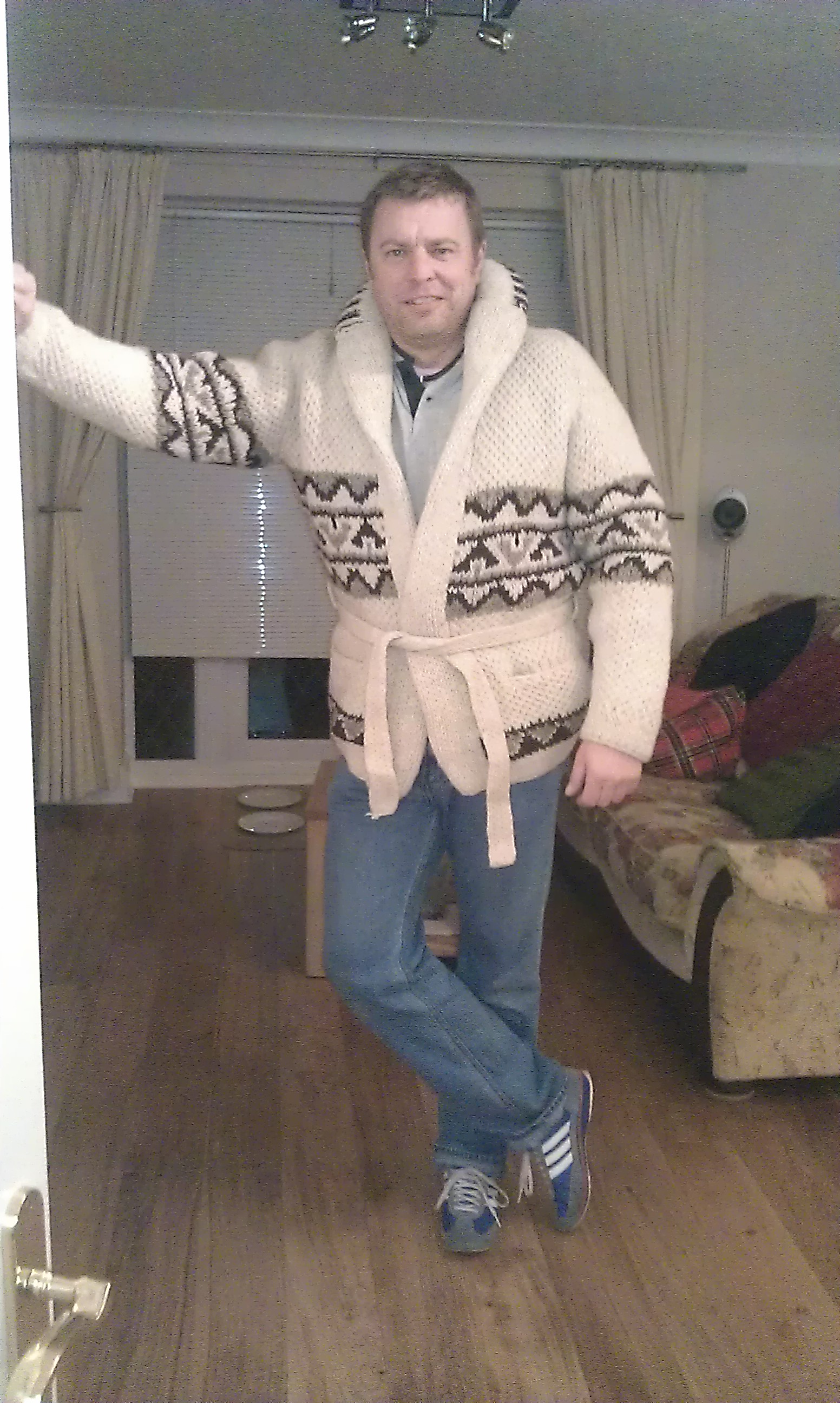 Below are some pics from Chantalle, a filmmaker doing a Marilyn nod, in a Marilyn sweater.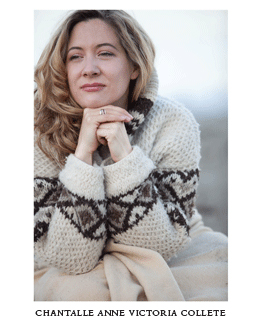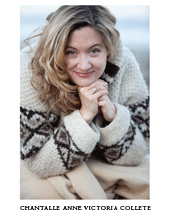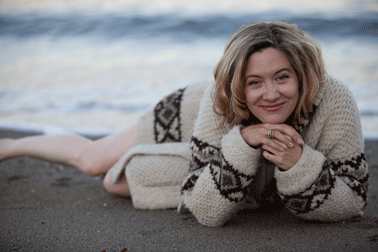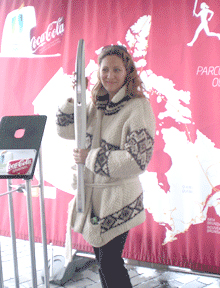 Pictures courtesy of
Benjamin Franklin Luk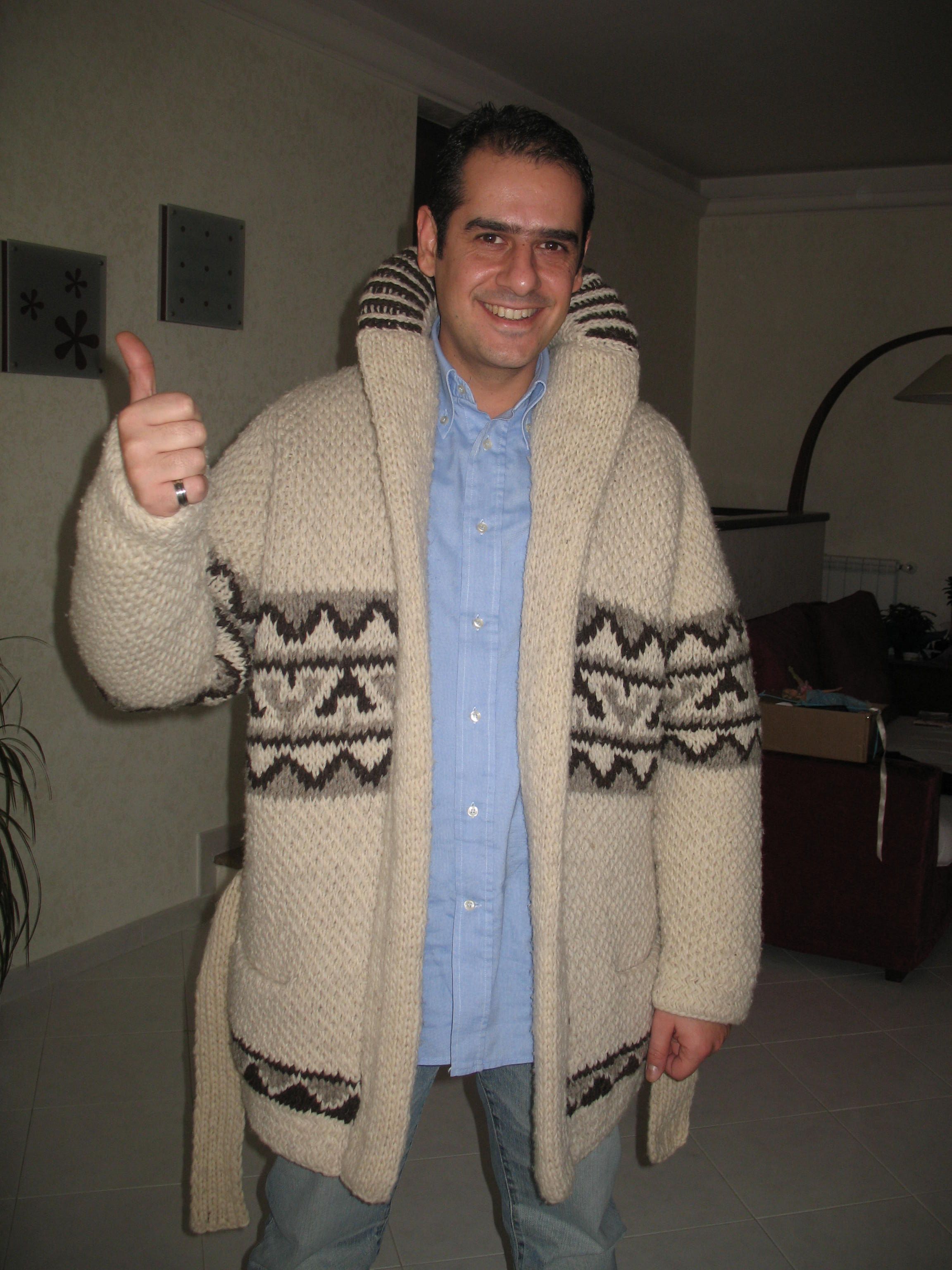 Fabio from Italy. Thank you for the picture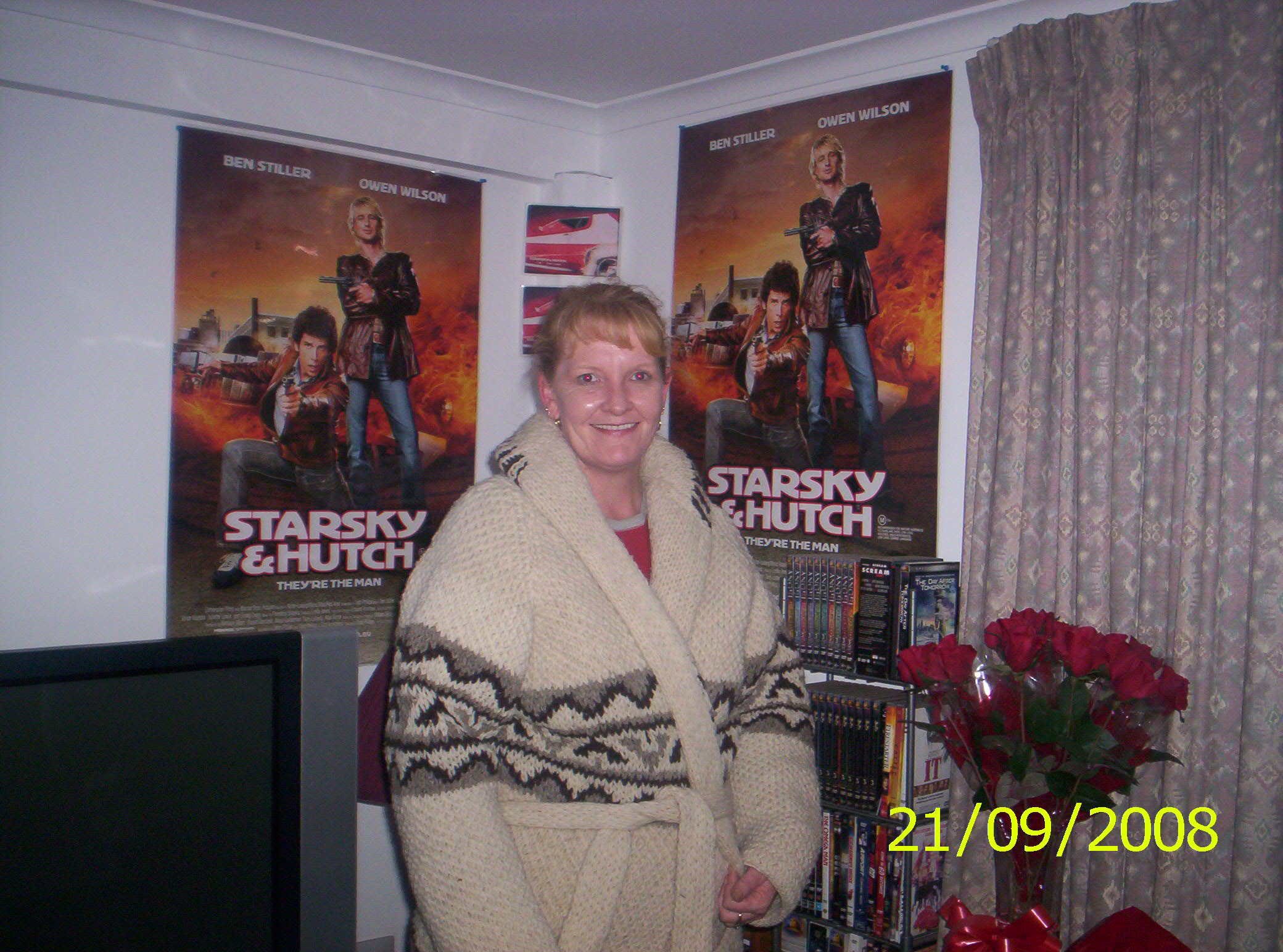 Above is Tim Stirton's wife in his Starsky sweater. Tim is a fellow Torino owner from
Australia. Note the posters on the wall. Nice job Tim, and thanks for the pic.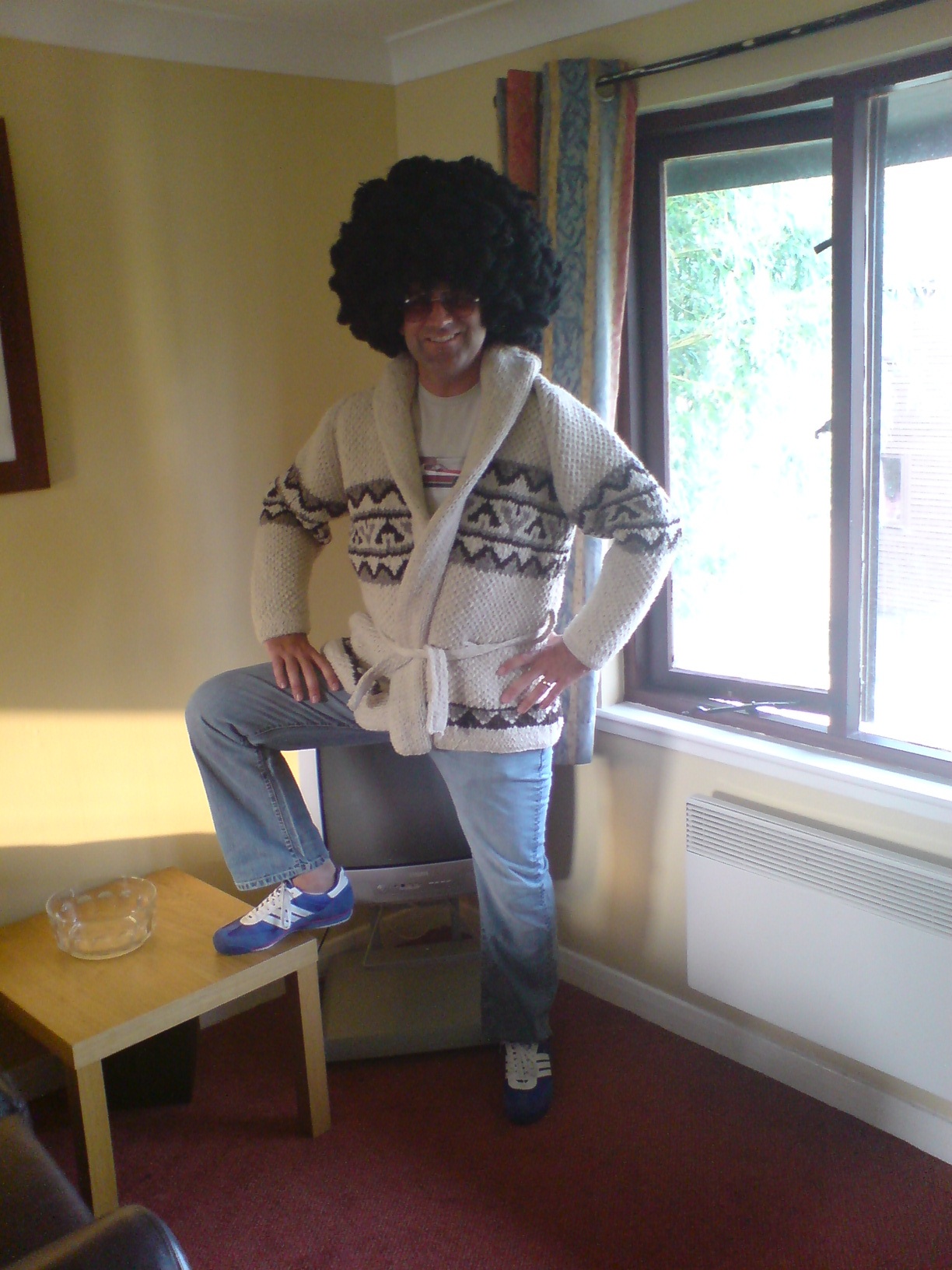 This is Stehen Chrighton from Australia. The wig is a little much, but everything else looks great.
Note the S&H Torino T-shirt, and the SL-76 Adidas shoes.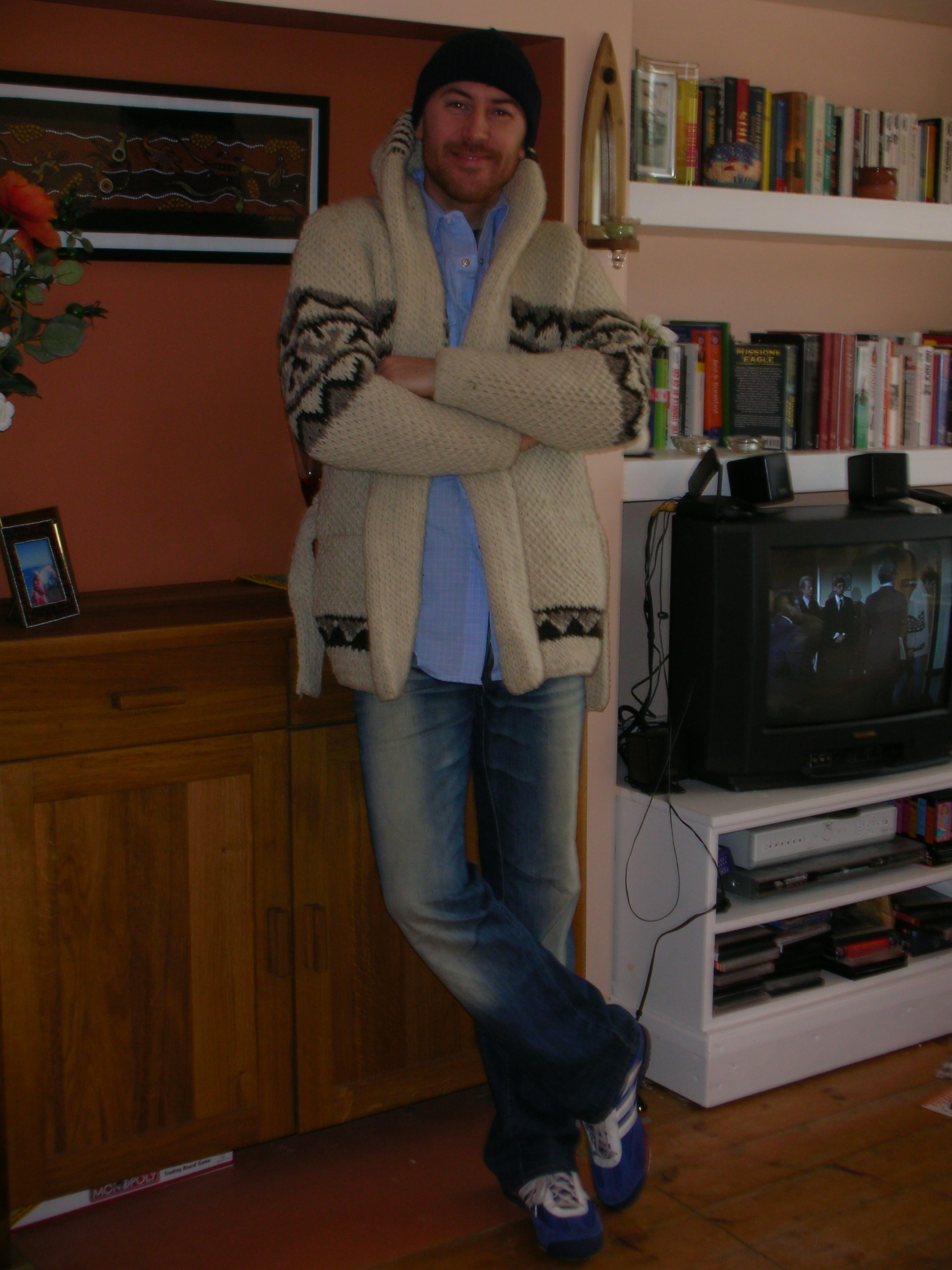 This is Allesandro from London, UK, he writes:
Hello Ian....finally my dream came true I HAVE IT!!!!!!!!!!!!!!!
It is as amazing sweater, beautiful, I was walking in London
an I have been stopped a few times!!
Shame we don't have a Ford Gran Torino.
Thanks again

Alessandro UK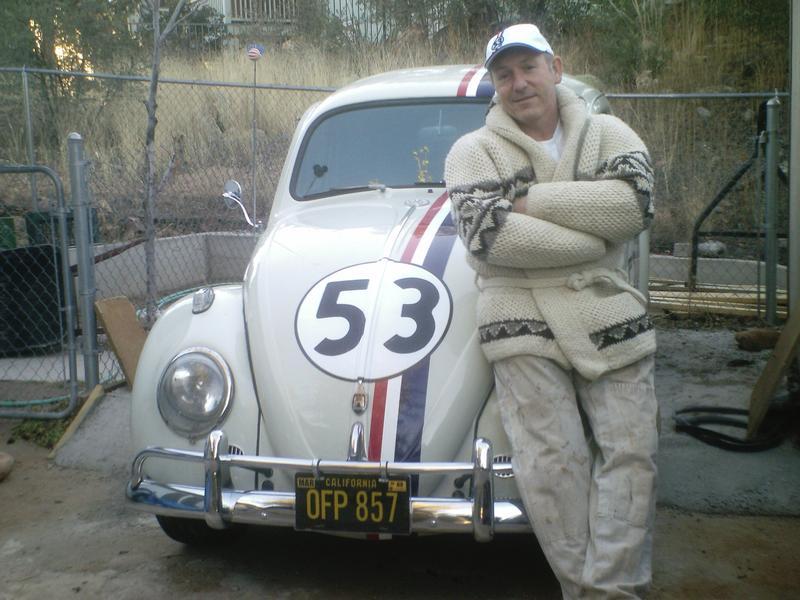 THIS IS MICHAEL FROM ARIZONA. NOTE HERBIE IN THE BACKGROUND. THIS IS MICHAEL'S SECOND
SWEATER - NOTE - DO NOT EVER MACHINE WASH AND DRY A WOOL SWEATER. THANKS FOR THE PIC
MIKE.
I've asked purchasers of the sweaters to submit a photo or 2 of them. So here are some pictures, and comments:
Hello Ian, I purchased this sweater from you back in Sept of 04. you had requested that I send you some photos of it for your records. As you can see I have not forgot. I wanted to pass on this to anyone who is interested in purchasing this sweater and is on the fence. I live in the Chicagoland area and winters here get brutal, this sweater is AWESOME, it is so warm that no matter how cold, no matter how hard the wind blows, I don't feel the least bit cold, it is so warm that if I am in a store I usually have to take it off because inside it is very warm. I am not one of those persons who tolerates cold very well and I have not one time ever felt chilled in it, not at all and this sweater is by far the best money I ever spent.
I can't tell you enough how much I love this sweater and I get compliments every where I go, people asking where I got it from, so I pass on your info on to them without hesitation.
I am wearing a large that fits me perfect, I am 5-7" 195lbs, my only wish was that there were belt loops to secure the belt that comes with it (not in the picture), don't know if that is possible or not.
I have owned this sweater for 2 winters now and it looks as good as it did the day I received it. It has held up better then anything I wear, nothing has come unraveled, nothing has faded, nor lost any of its firmness that makes it such a warm and comfortable sweater.
I can only say again anyone wondering should I buy this there is no doubt yes, this is not a thin flimsy sweater, and I guarantee you will never ever find one custom made for anywhere near the price he is asking. Should I ever need another one I wont hesitate to purchase it again.
Feel free to repeat any of me email, or even pass on my email should anyone want to ask me personally. I can't thank you enough for this sweater, sorry it took me so long to get back to your request. I have sent these pics from my mac computer, they are in jpeg form and if for some reason you can't pull them up I can resend them in a different format..
Thanks again Bill Rycraft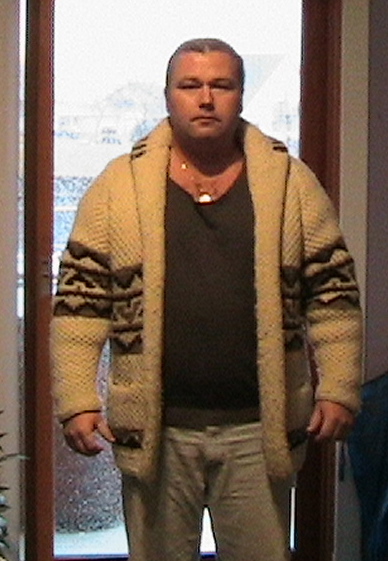 Thanks for the kind words Bill.
Terry F., and his cousin, from the Evansville Ind. show, Sept 2004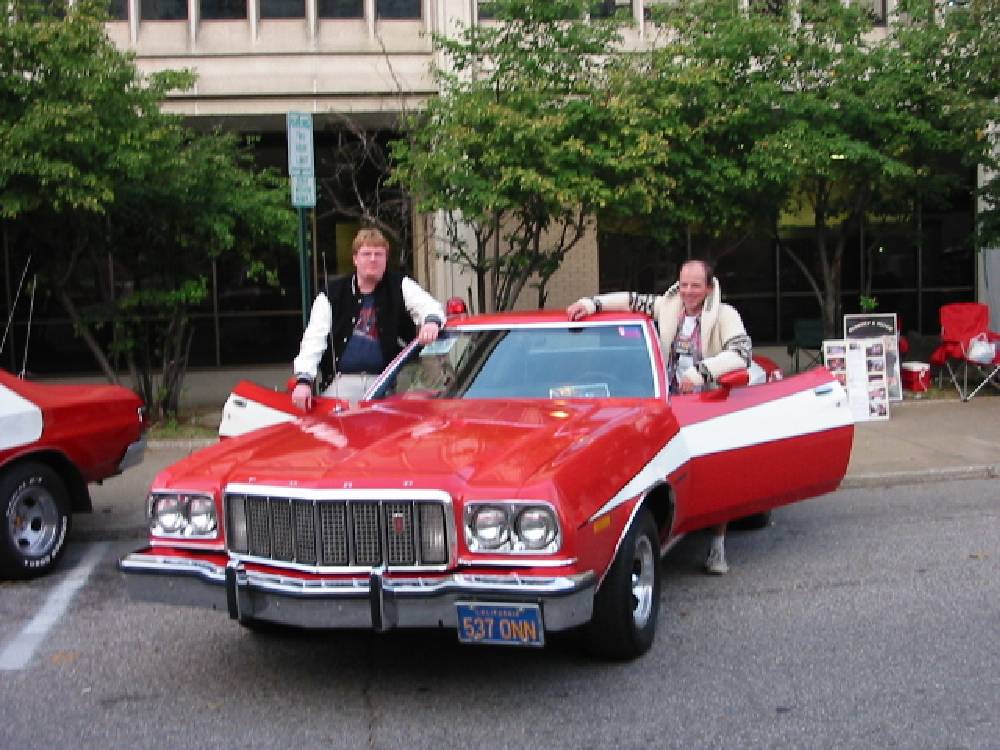 Another satisfied Starsky wearer - Rocky R., Ontario Canada (also a Torino owner)
Thanks for the pic Rocky.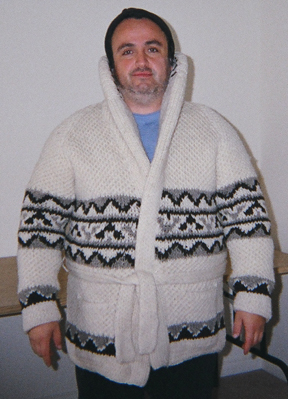 This is Joanna, from the UK. She received her sweater January 2005. Note the shoes! This is a real fan.
Thanks for the pic Joanna.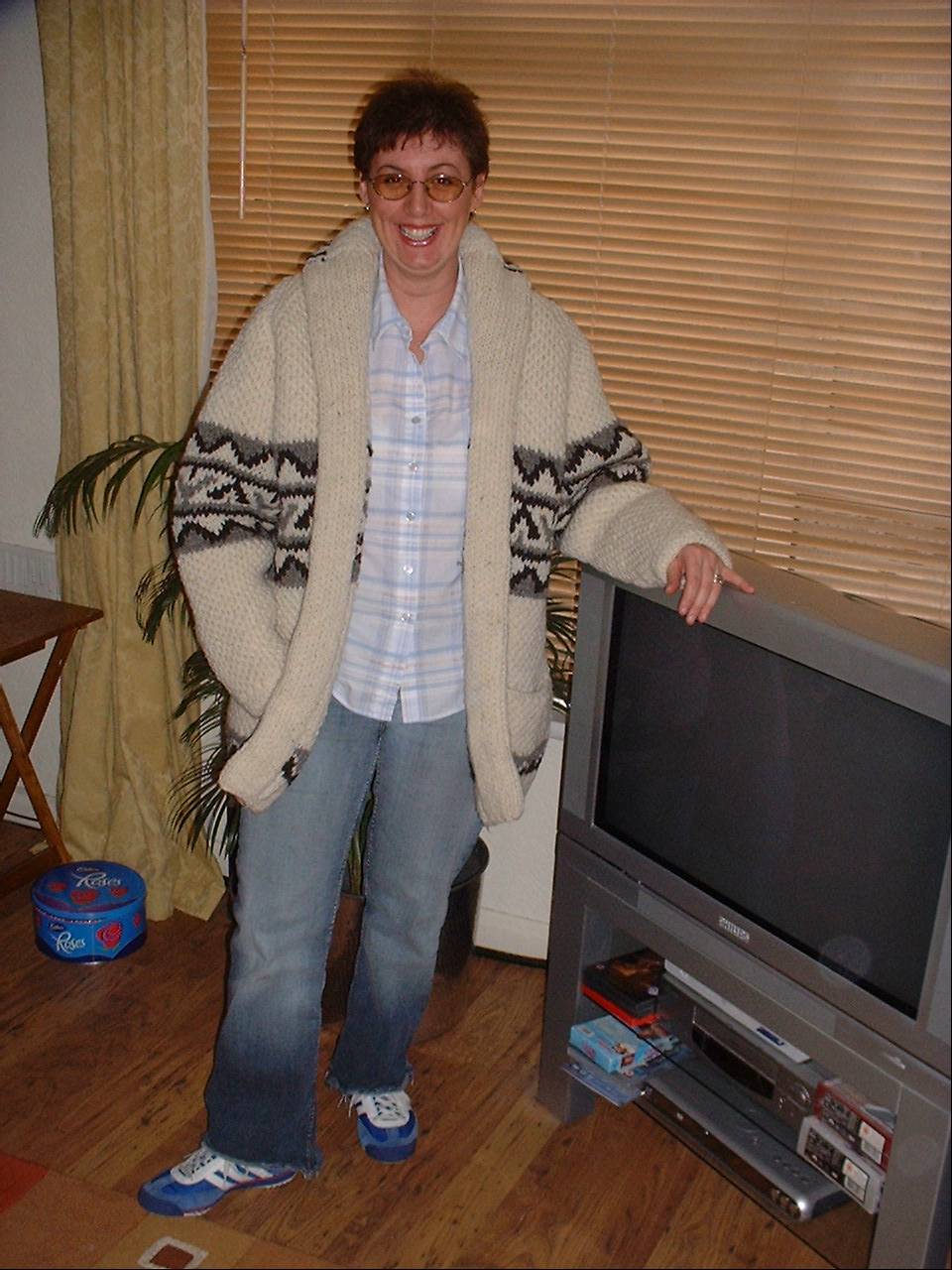 This is Fabien ( below) from France. I've sold quite a few sweaters to France. Thanks for the pictures Fabien. Merci mille fois. Note the lack of the motif on the sleeve as in my original, and the barbs are right on the edge of the collar.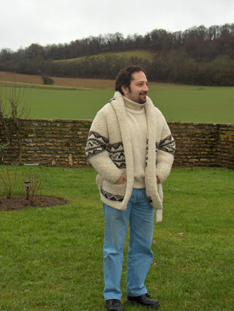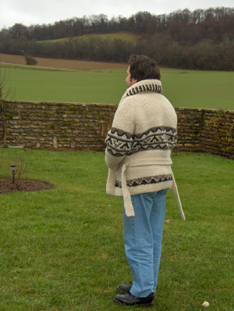 Feb. 1/05 This is Eric S. (below) , Right at home by the fire in his cozy sweater. Thanks for the picture Eric. Keep well.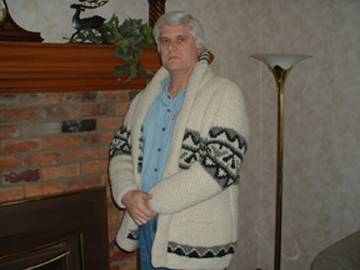 This is Jim T. in his brand new sweater. Thanks for the pic Jim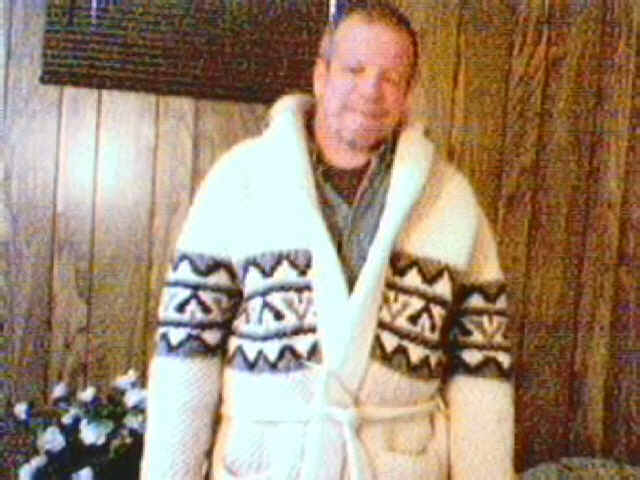 Kev C. from the UK - WITH HIS TORINO. Thanks for the pic. See you in Carlisle 2006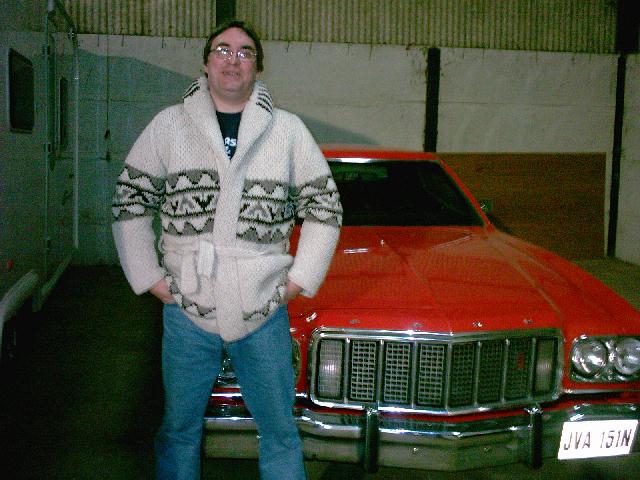 This is Jan, sweater ordered 03/2005. Check the shoes! - Thanks Jan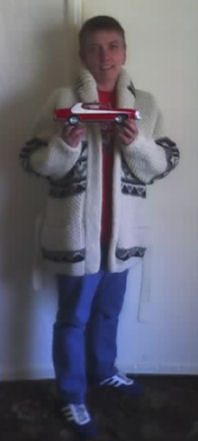 Below, my good friend Wally W, from L.A. He is standing next to a Torino. Note the shirt, jeans and shoes. This is a REAL fan. Thanks Wally.